Enterprise Architecture Consultancy
Enterprise architecture – turning complexity into structure
bQuind EA consultancy helps to create integrated Enterprise Architecture (EA) based on business and IT strategy. With our EA consulting approach, we help companies to develop a logic, well performing landscape.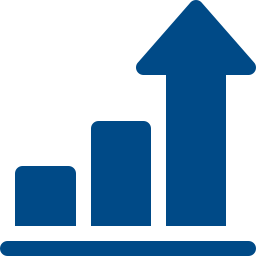 Keeping the overview of your business
In many organizations, documentation of business, data, applications and infrastructure is not connected. This documentation is often stored in many different formats, using many different tools. Often, this is an undesired side effect of agile application development in production teams. Although this way of developing has many advantages, keeping an overview can become  a challenge for architects and business managers.
This picture shows the chaos in documentation that can exist in an organisation, as well as a very structured start page for enterprise. Use the slider to notice the difference.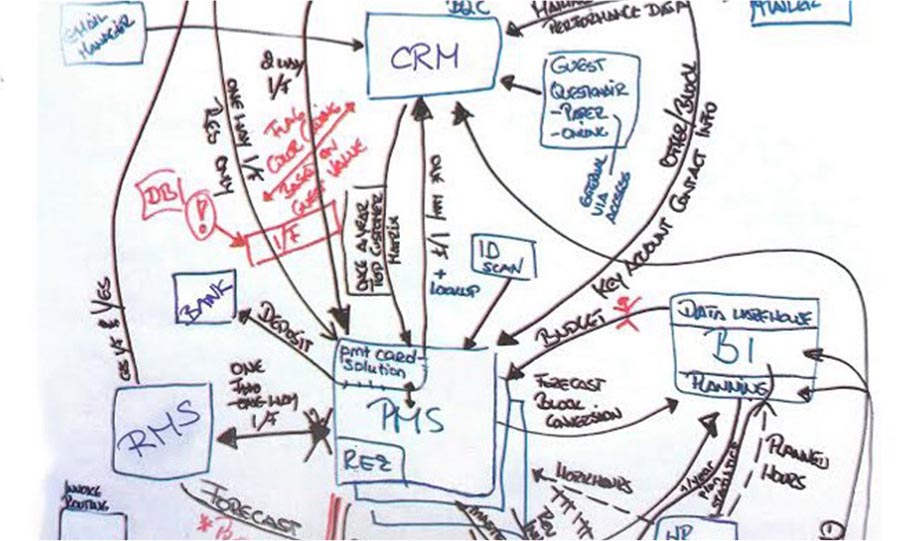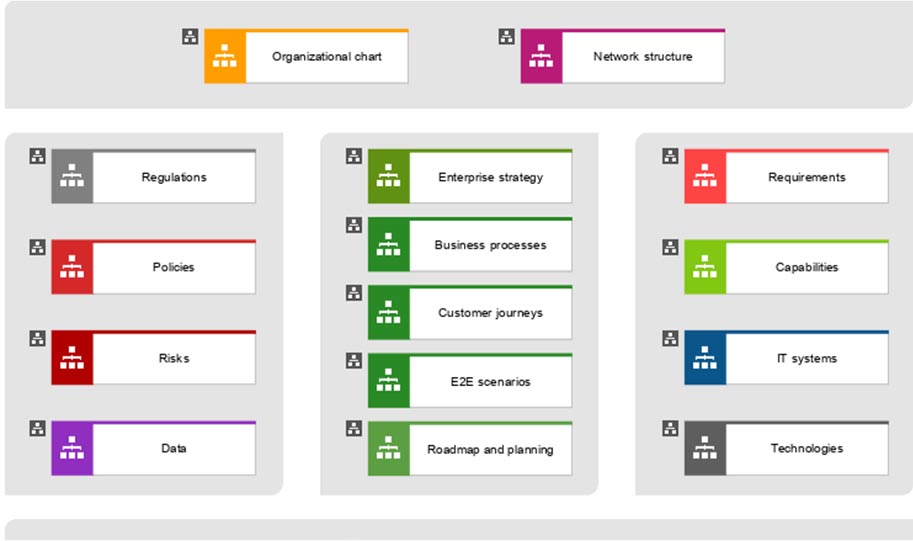 Creating integrated enterprise architecture
bQuind helps your organization to create integrated EA that is based on your actual business and IT strategy. Our consultancy helps you regain a clear view of what is essential for your business. We help you realize your organizational ambitions by defining excellent business processes and the technical infrastructure that supports them. After creating an overview, we help you to plan IT investments based on business value, architectural impact, and project risk.
Do you want to develop a skillset to create an integrated enterprise architecture on your own? Take a look at our process academy.
Our methods and tools for EA consultancy
We use methods based on open standards like ArchiMate and TOGAF. For architecture design we use ARIS. Our tool for IT planning is Alfabet. Both ARIS and Alfabet are products from Software AG, a leading force in enterprise software.
Take a look at the 'before—after' slider. To the left, a whiteboard exercise that may look disturbingly familiar. To the right, an example of a structured, informative view that brings essential enterprise information into focus.
When is bQuind EA consultancy for you?
Your organization sees the necessity of keeping a clear view of its goals and related IT environment. Agile development in teams needs to coexist with clear documentation of the business, data, applications, and infrastructure. Your enterprise may be using too many tools for overlapping purposes.
Interested? Let's get in touch! Give us a call, or use the contact form below. We will be happy to discuss what our expertise can do for your organization.