Process Academy
One stop shopping for BPM training
bQuind's Process Academy is the exclusive Authorized Education Partner of Software AG in the Netherlands. Our long experience and deep knowledge of ARIS has helped us earn this privilege. But it is not just the software itself that we can teach you about. We can train your professionals in all aspects of business process management (BPM) and enterprise architecture (EA).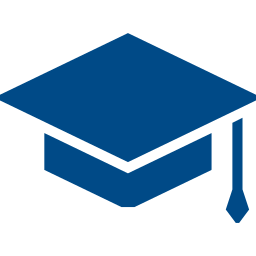 ARIS software training and more
Process Academy provides ARIS training to let you get the most out of this widely used BPM software. But we can also help you to develop strategies and best practices for BPM and EA, regardless of the software used.
We can provide in-house training throughout the Netherlands and Belgium. All courses are given in Dutch, but the slides and handouts are in English.
Process Academy offers the following courses:
| | | | |
| --- | --- | --- | --- |
| Title | Target Audience | Date | Location |
| ARIS Business Process Modelling (ABD) | Business Analysts, Enterprise Architectects, ARIS Administrators | 22-23 June | Naarden |
| BPMN 2.0 with ARIS | Business analysts, Business Architects, Enterprise Architects | 23 June | Naarden |
| Advanced Business Process Modelling and Administration (ABA) | Enterprise Architectects, ARIS Administrators | 29-30 June, 8-9 July | Naarden |
| Exams for Certified ARIS Business Process Administrator or Certified Modeling Expert | Enterprise Architectects, Business analysts, ARIS Administrators | 3 July | Naarden |
| Flexible Automation of Business Processes Governance with ARIS (APG) | ARIS Administrators | 14-17 September | Naarden |
| ARIS scripting & report development | ARIS Administrators | H2 2020 | Naarden |
| Governance, Risk & Compliance (GRC) with ARIS Risk & Compliance Manager (ARCM) | Risk Managers, Internal Control specialists, ARIS Administrators | on request | Naarden |
| Process-Driven Solutions with ARIS for SAP Solutions (ARIS4SAP) | SAP Administrators, ARIS Administrators | on request | tbd (customer location) |
Every Process Academy course offers a balanced mix of theory and guided hands-on experience. Of course we can also develop custom courses tailored to the needs of your organization. Participants who pass their online exams receive a certificate.  Please contact us for a detailed a description of all our courses and the requirements for participating.
Learn more
Would you like to learn more about our courses, or register for a course? Then let's get in touch! Give us a call, or use the contact form below. We will be happy to discuss what bQuind's Process Academy can do for your organization.