Live blog of Software AG International User Groups Conference 2019
Riga, 5-7 June 2019
Latest update: June 11, 2019 3:32 pm

Day 1 (Wednesday 5 June)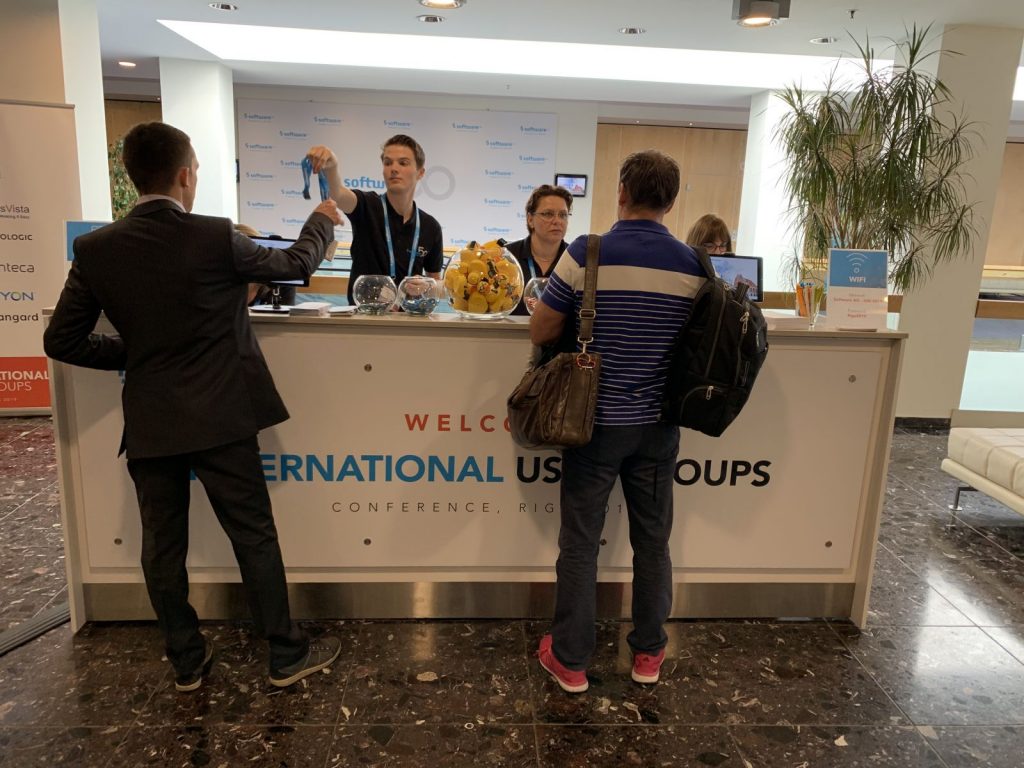 Key Note from CEO Sanjay Brahmawar.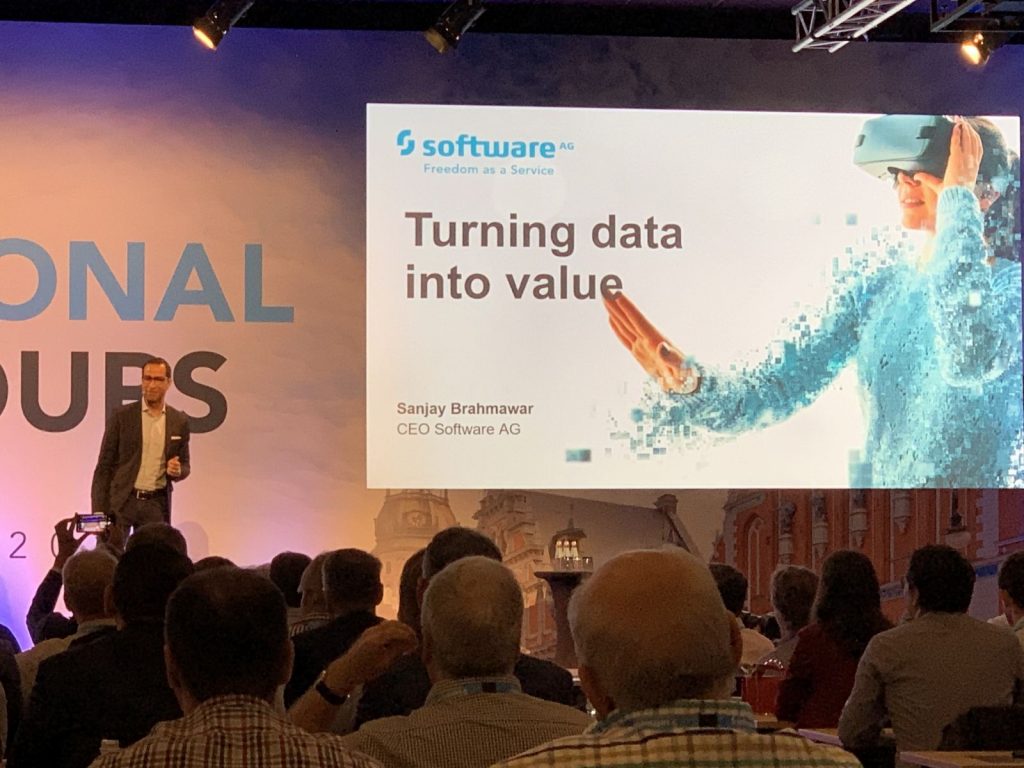 This year's business challenge is turning data into value.
Software AG is focusing on 4 areas:
Integration (WebMethods)

Transformation (ARIS, Alfabet)

IoT (Cumulocity)

Database (Adabas, Natural)
Evening event: bQuind and InQdo organised informal drinks at the Sky Bar of the event hotel for participants from the Benelux. Customer representatives from the Netherlands come from the following organizations: Ministry of Defense, Ministry of Infrastructure & Water Management, ING, Rabobank, FrieslandCampina, ASML, KAAK.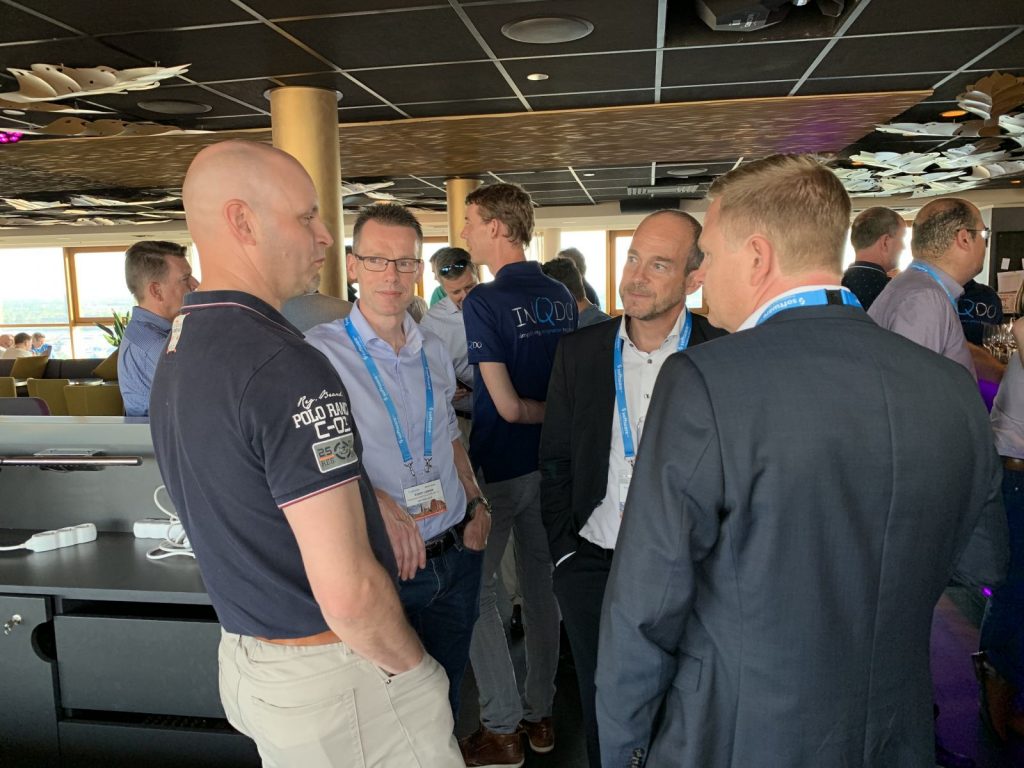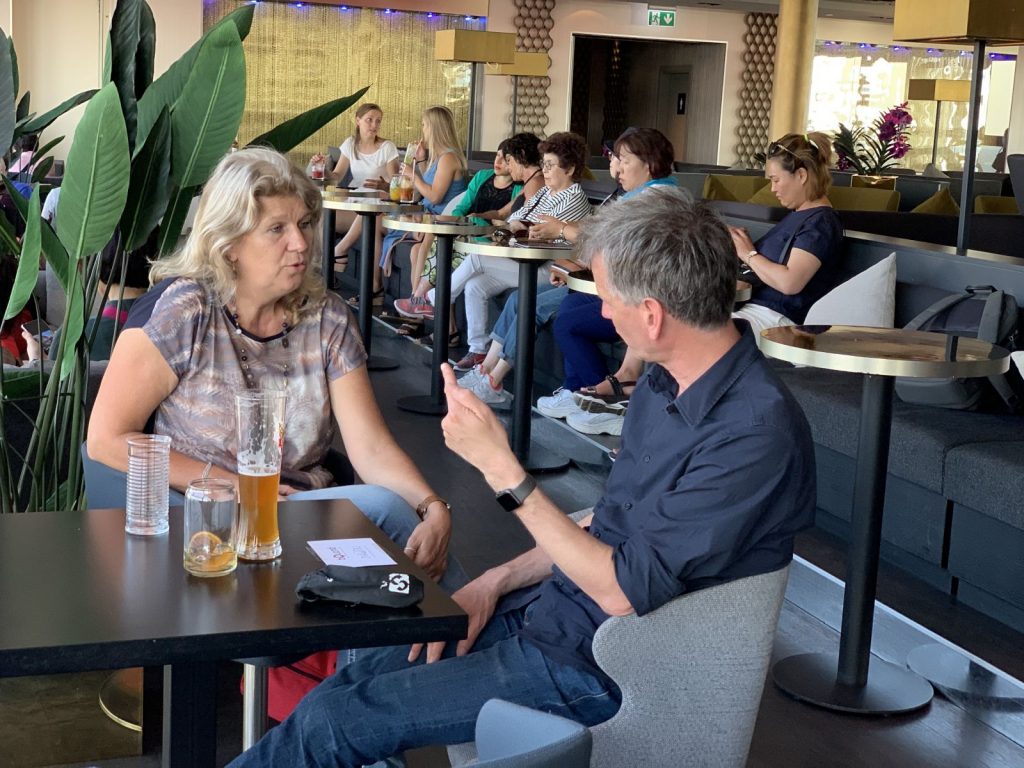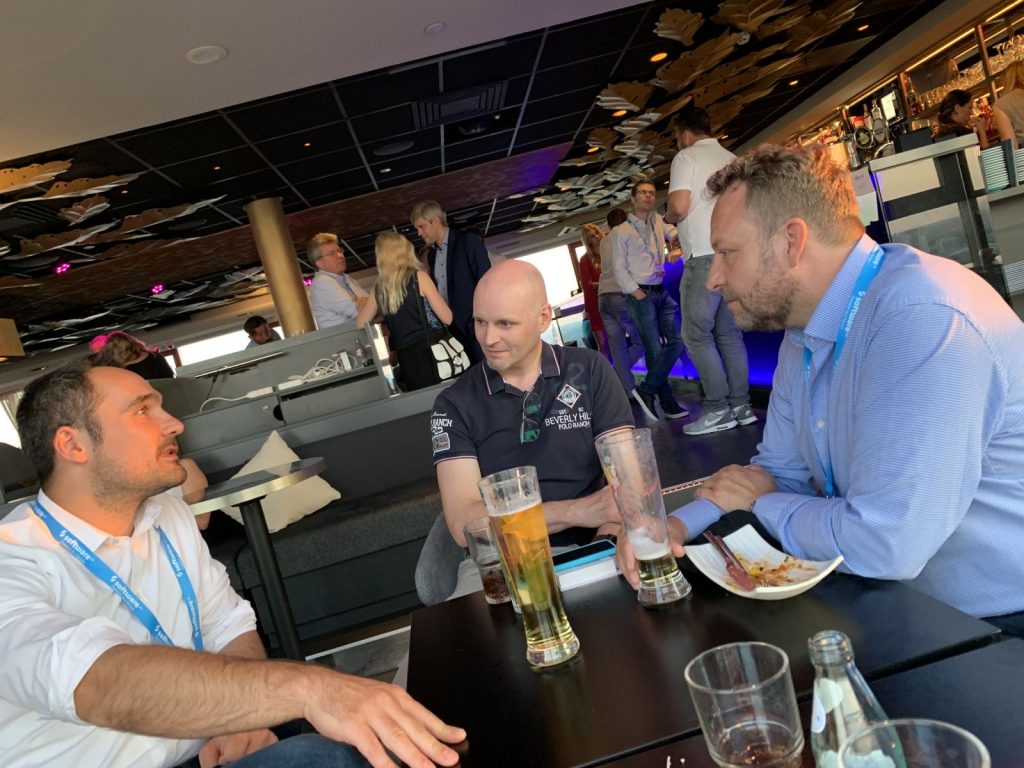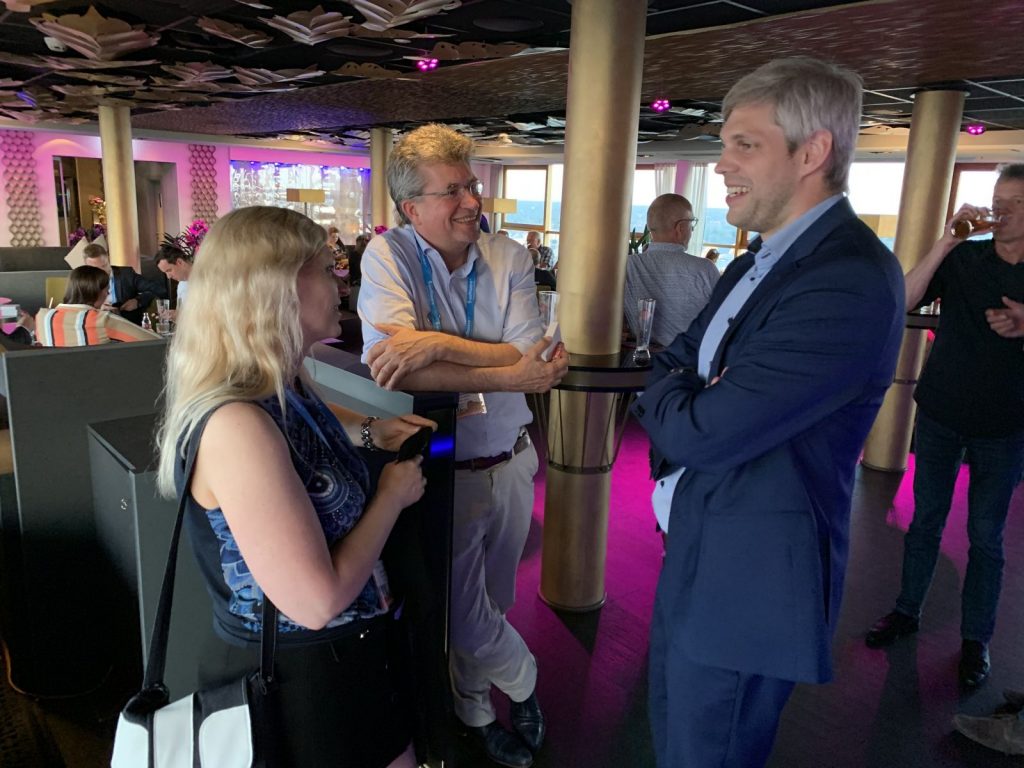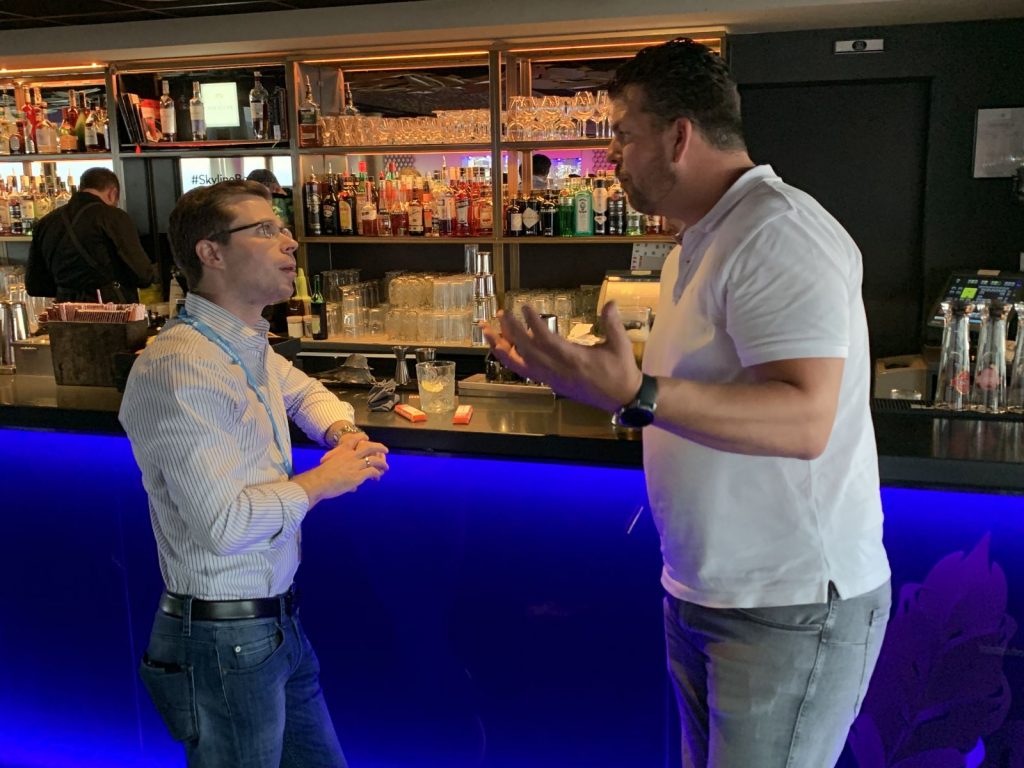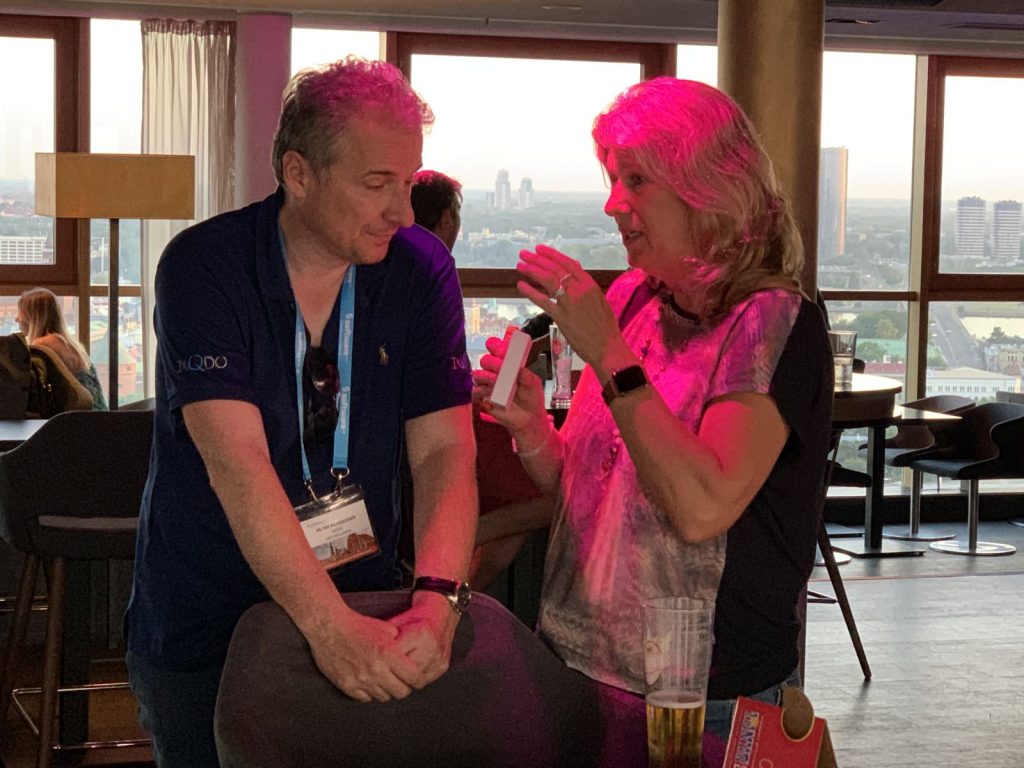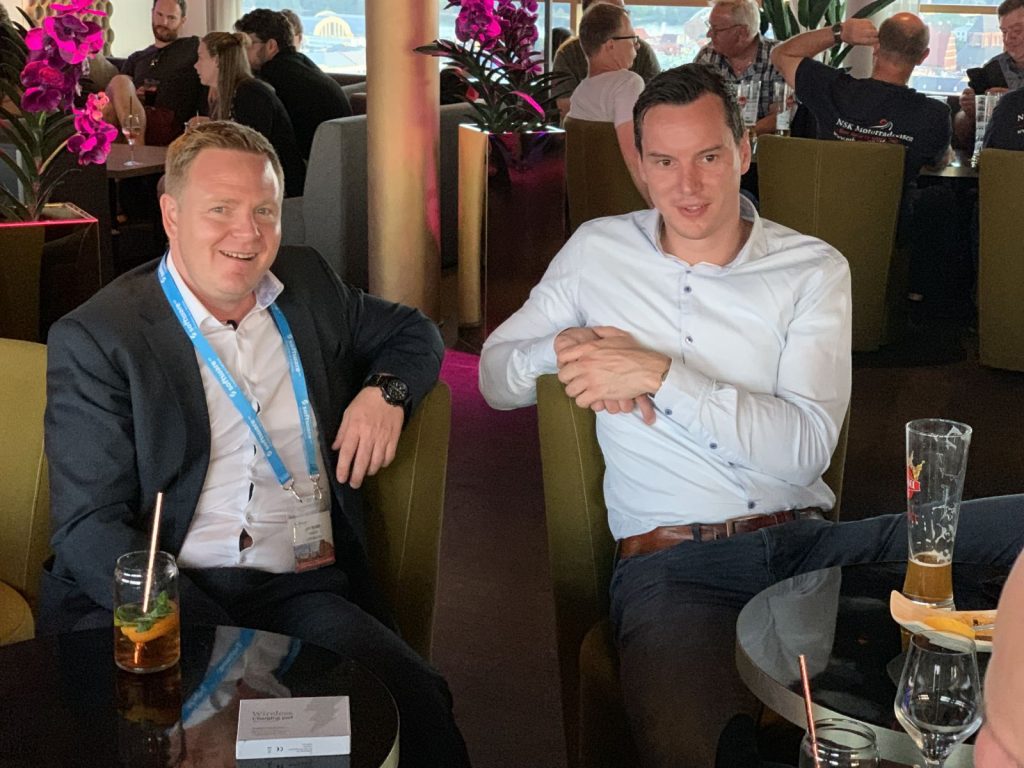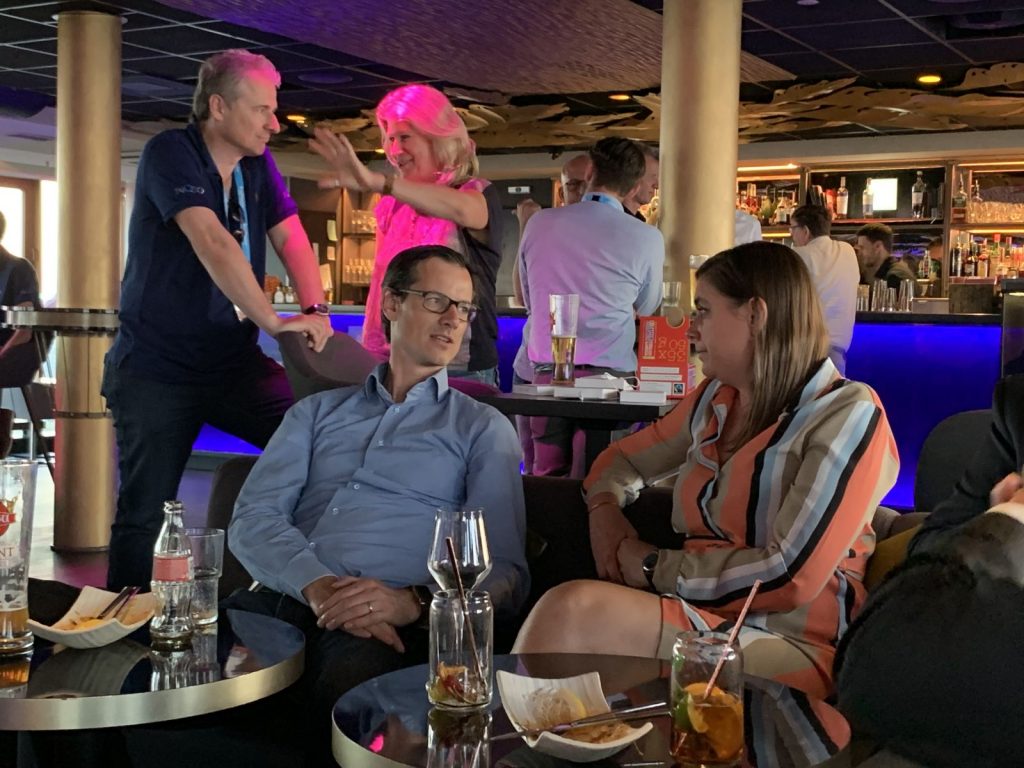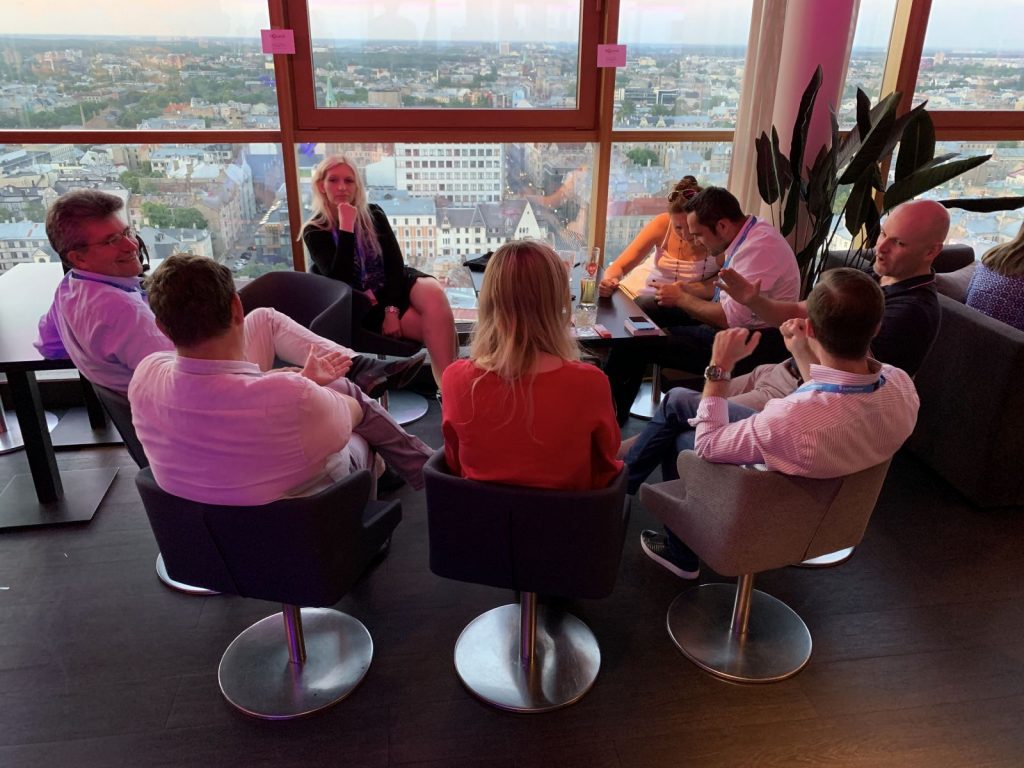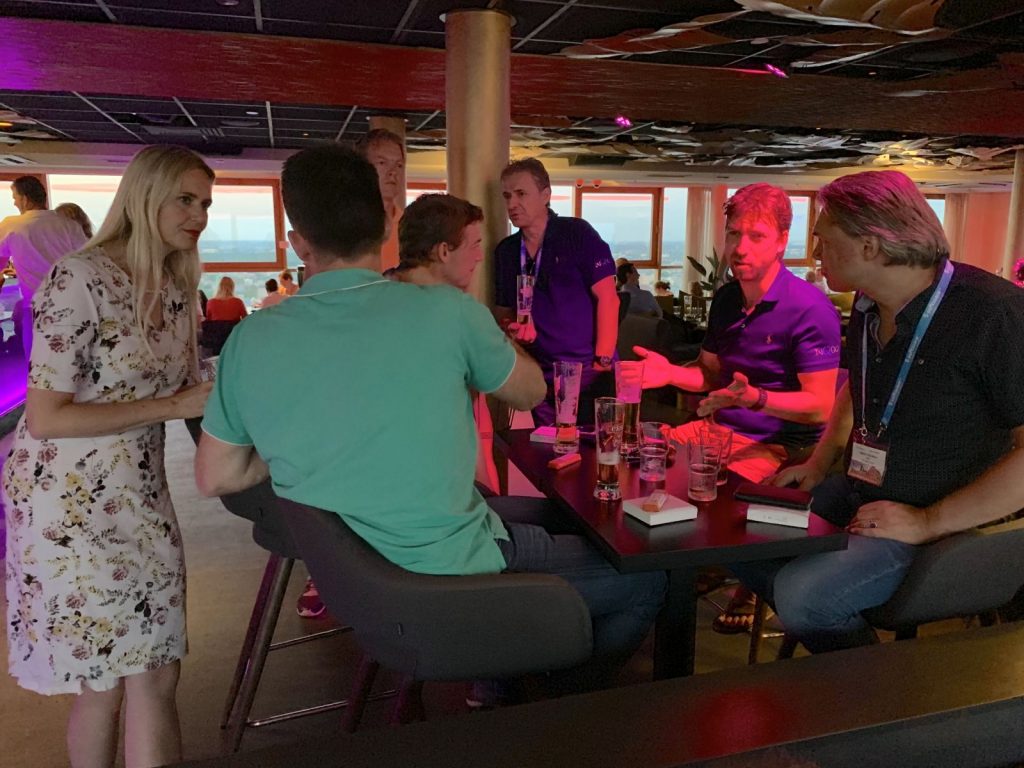 A reduced group continued the fun at the Riga city center.
Day 2 (Thursday 6 June)
Introduction by International User Group President Pieter Walraven (FrieslandCampina).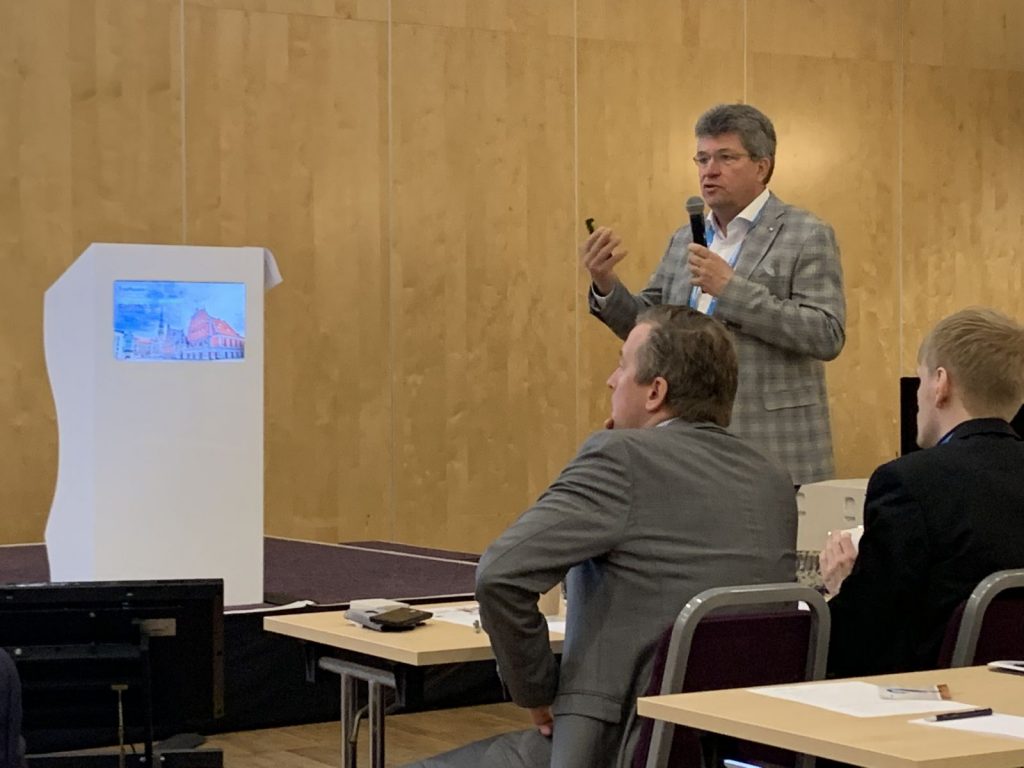 ARIS Product Management update by Helge Hess.
Philips and ING mentioned as leading companies.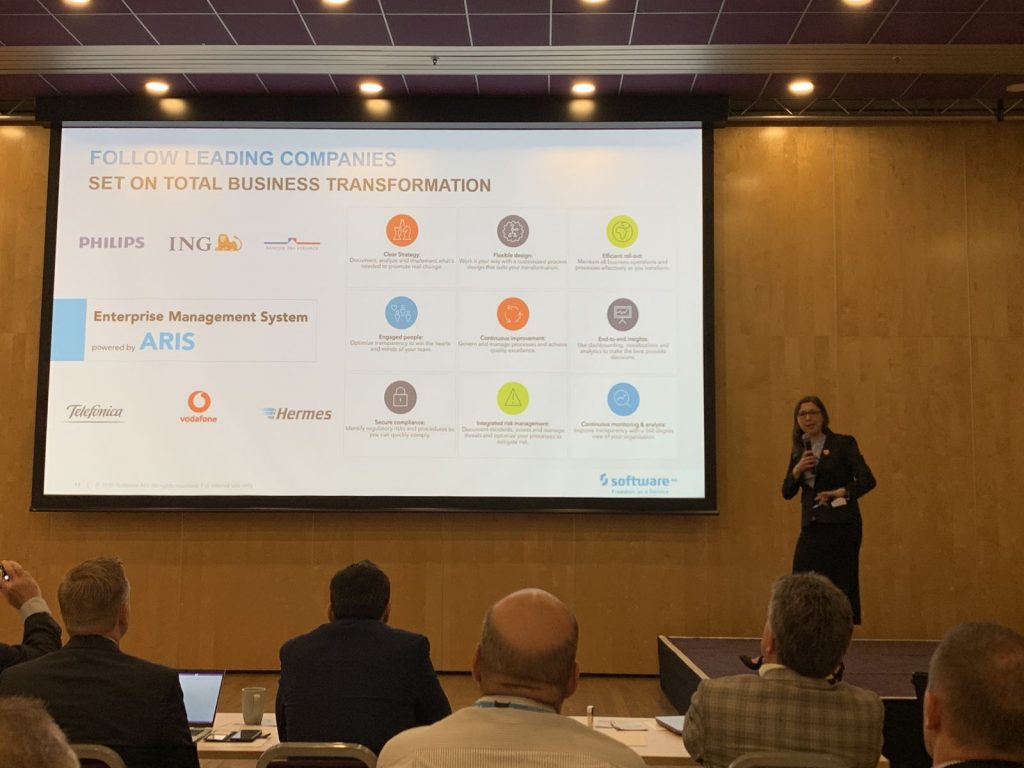 Functional highlights:
ARIS Cloud Elements as entry level Cloud solution, successor of ARIS Express.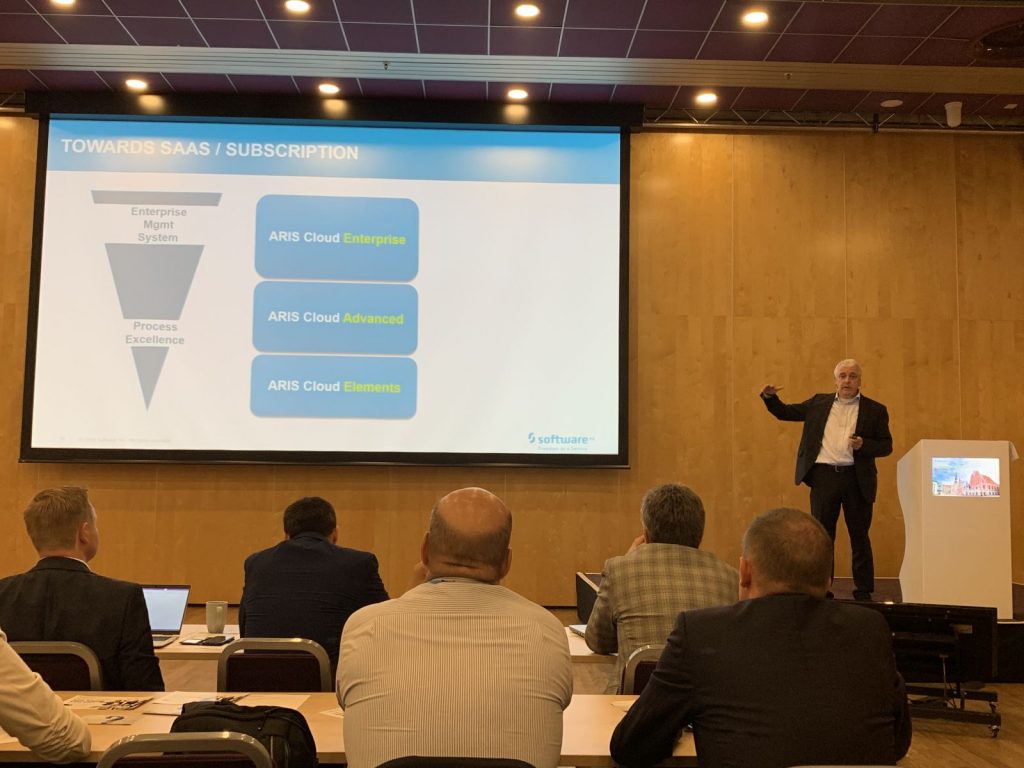 Smart modelling: great new modeling efficiency functionality. Must watch this video this video!
Alternative for Functional Allocation Diagrams: Satellite modeling.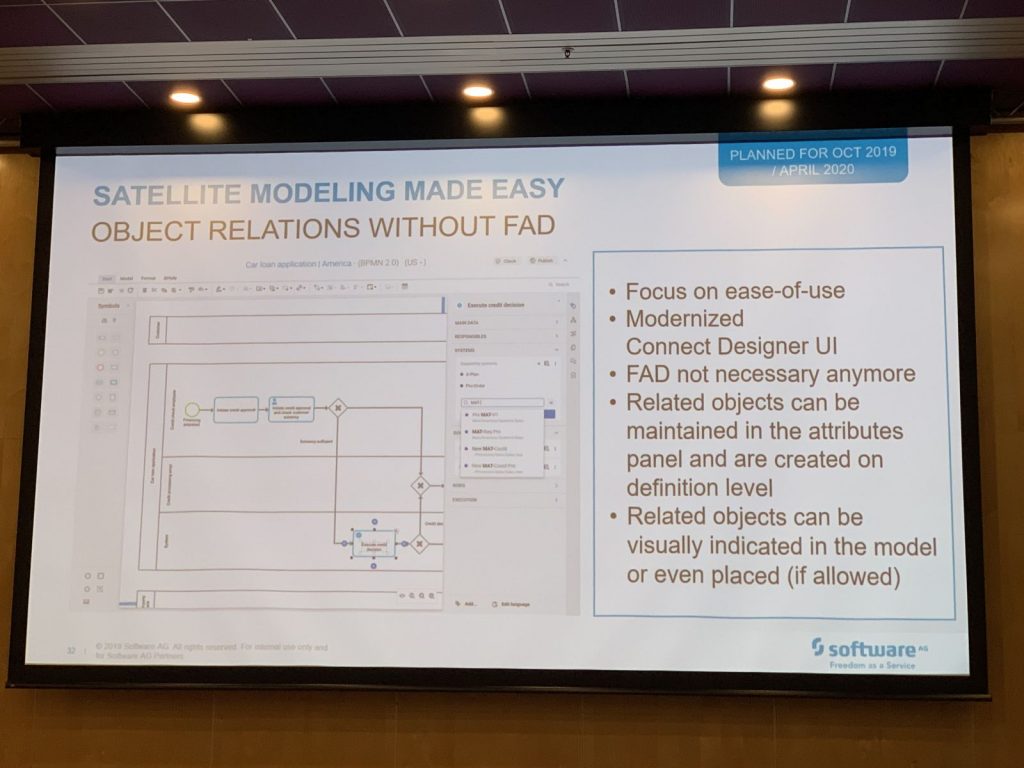 What is the purpose of a break? That you can drive faster!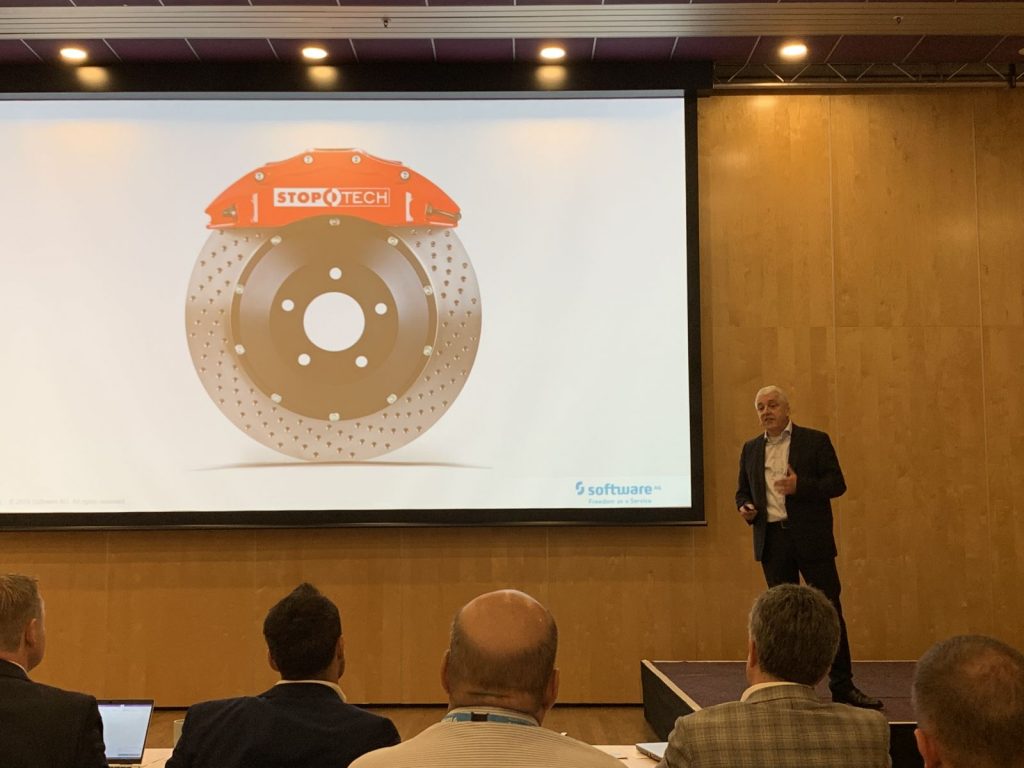 See Goverance, Risk & Compliance as a break that your company uses to grow faster.
New function "Read & understood" for documents.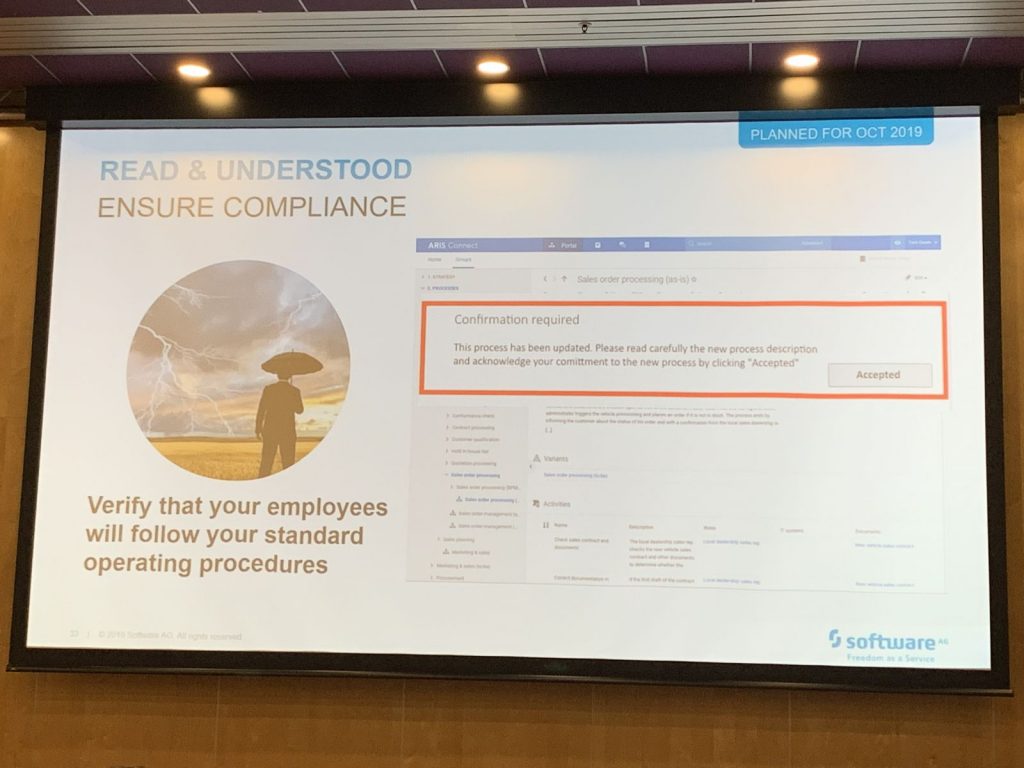 ARIS Development Roadmap (the most photographed slide!)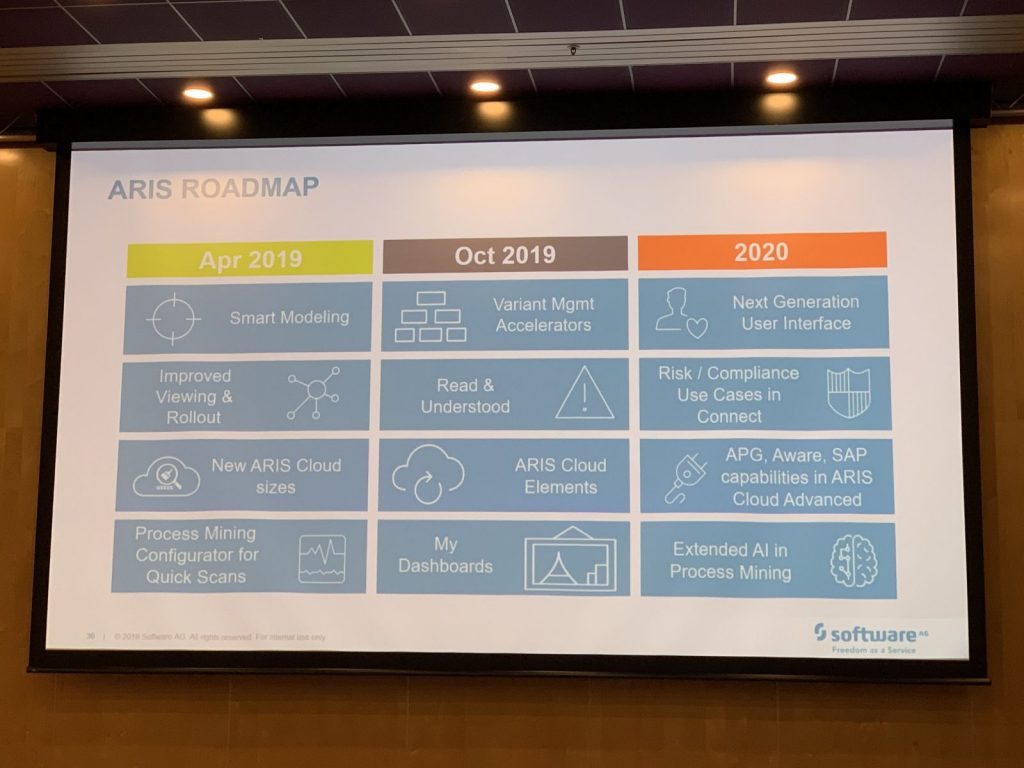 10 years ARIS Community: almost 600.000 registered users.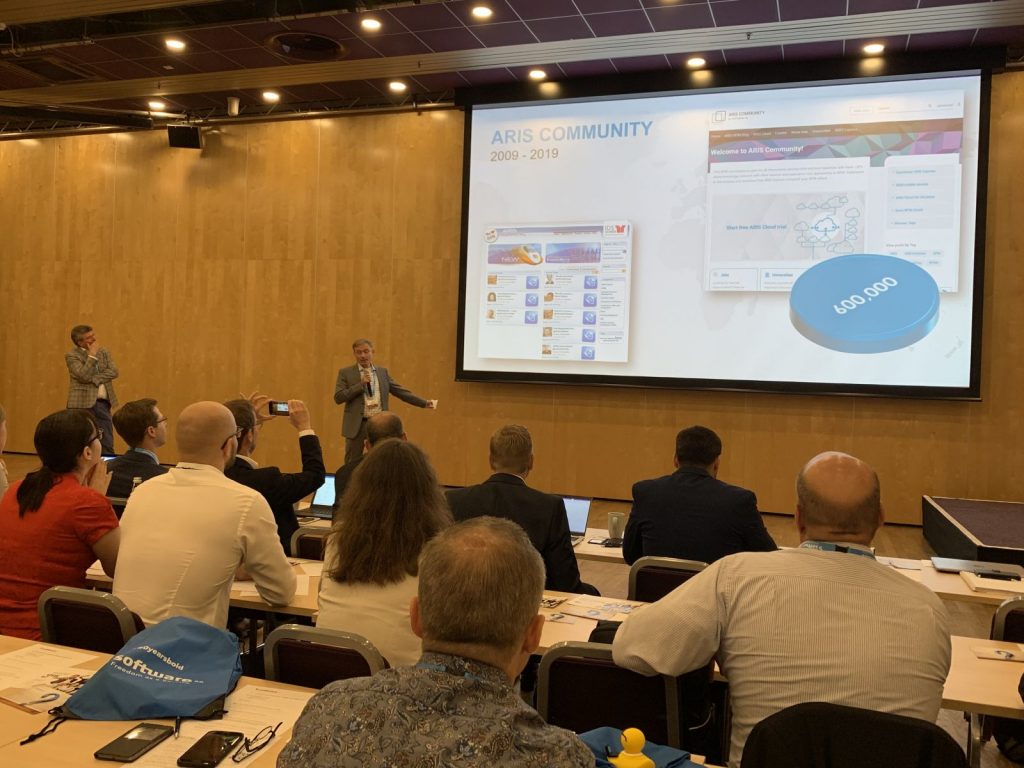 Nice give-away: mind games.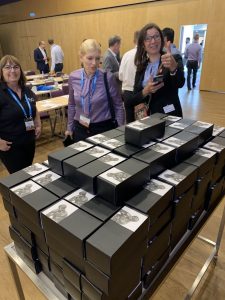 Welcome from the ARIS Nordic User Group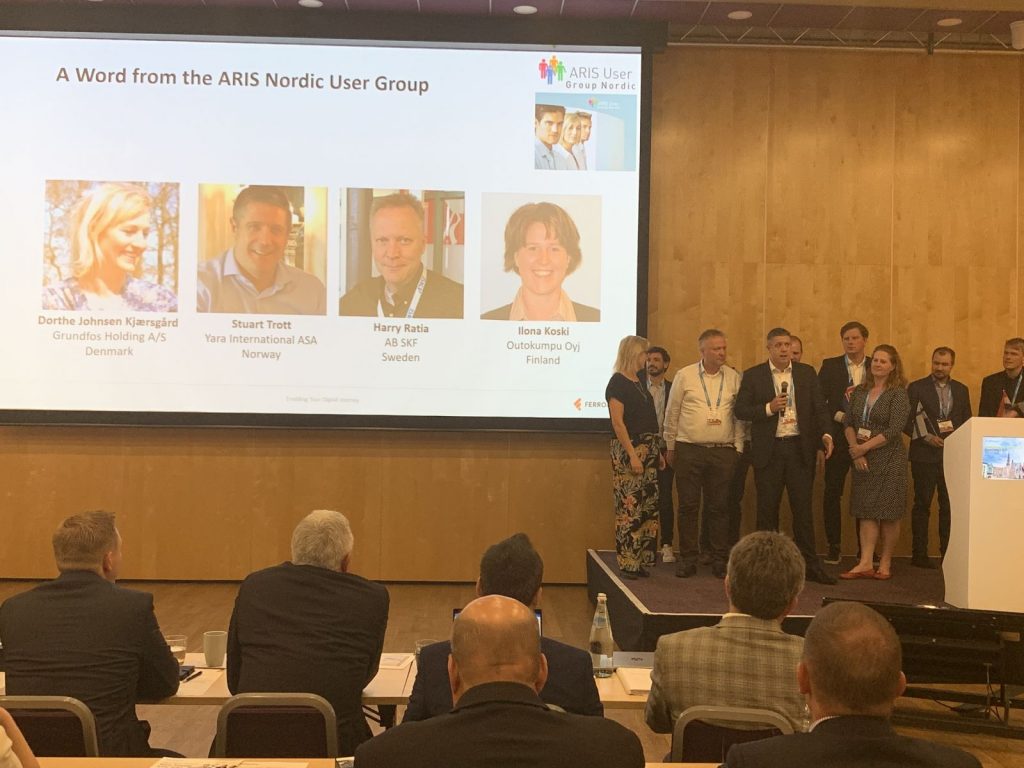 Represented by Harry Ratia (first IDS Scheer Nederland consultant in 2001, now working for SKF in Sweden).
Customer presentation: Dell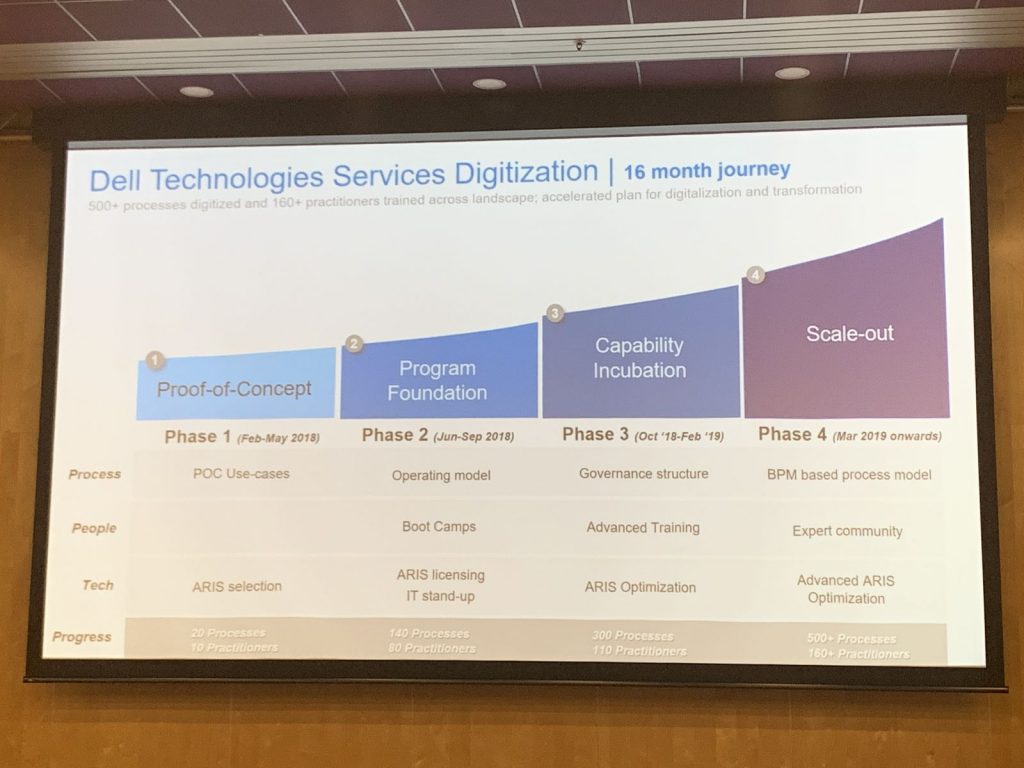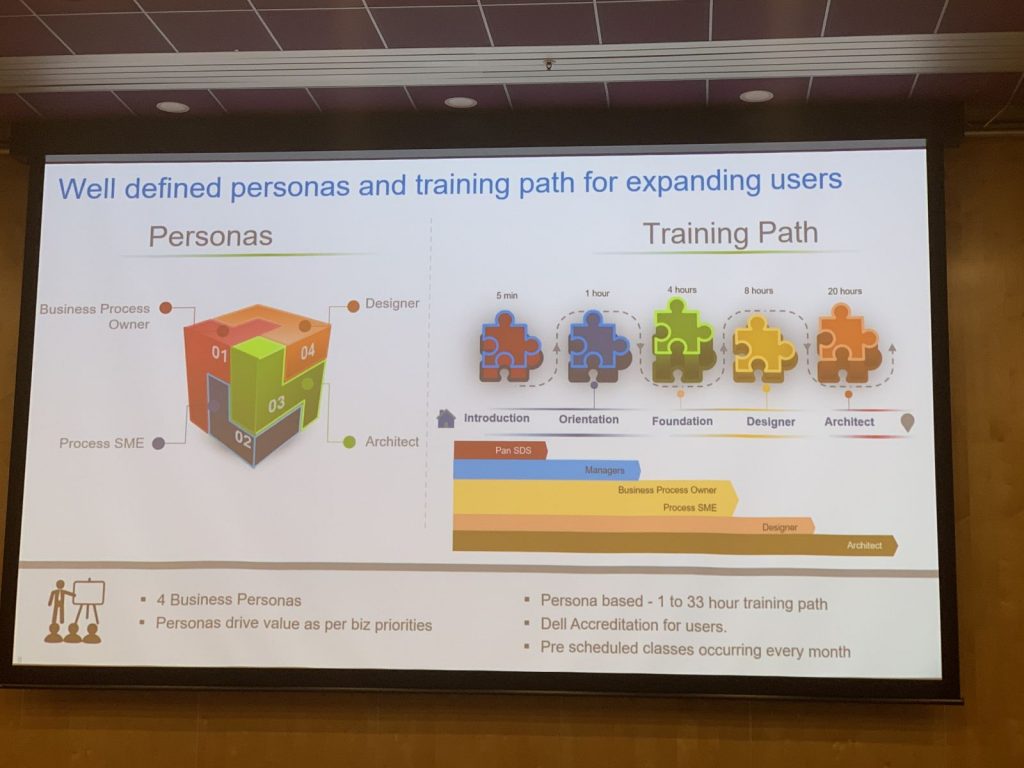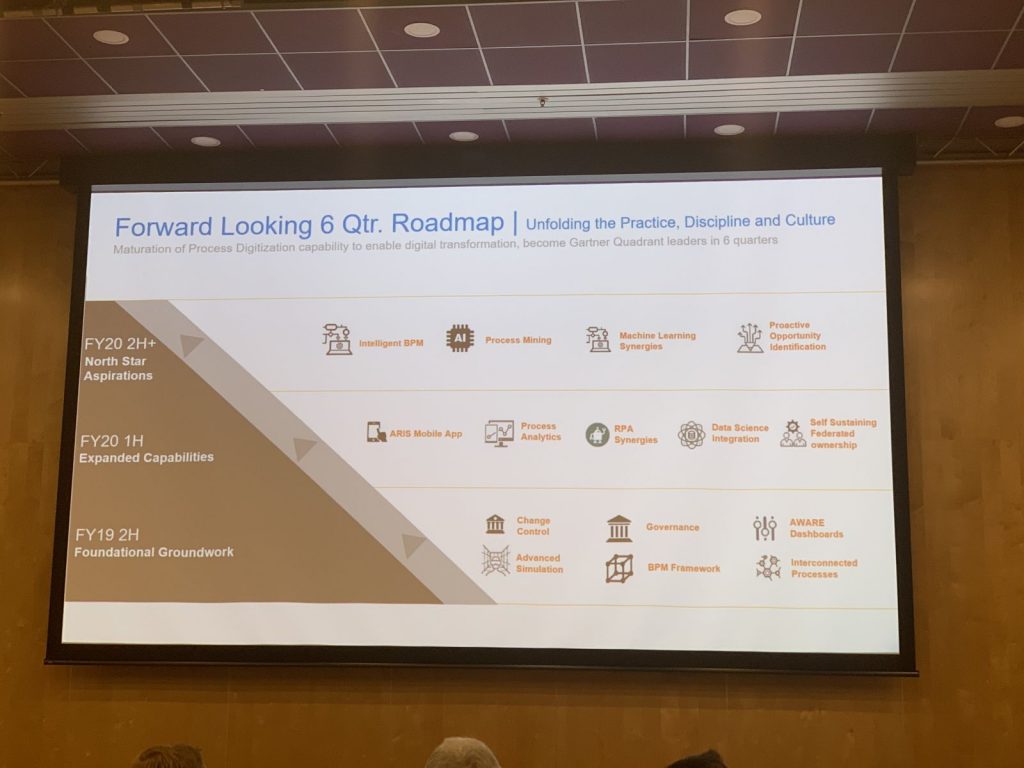 ARIS Product Marketing update
NPS score in ARIS Aware dashboard: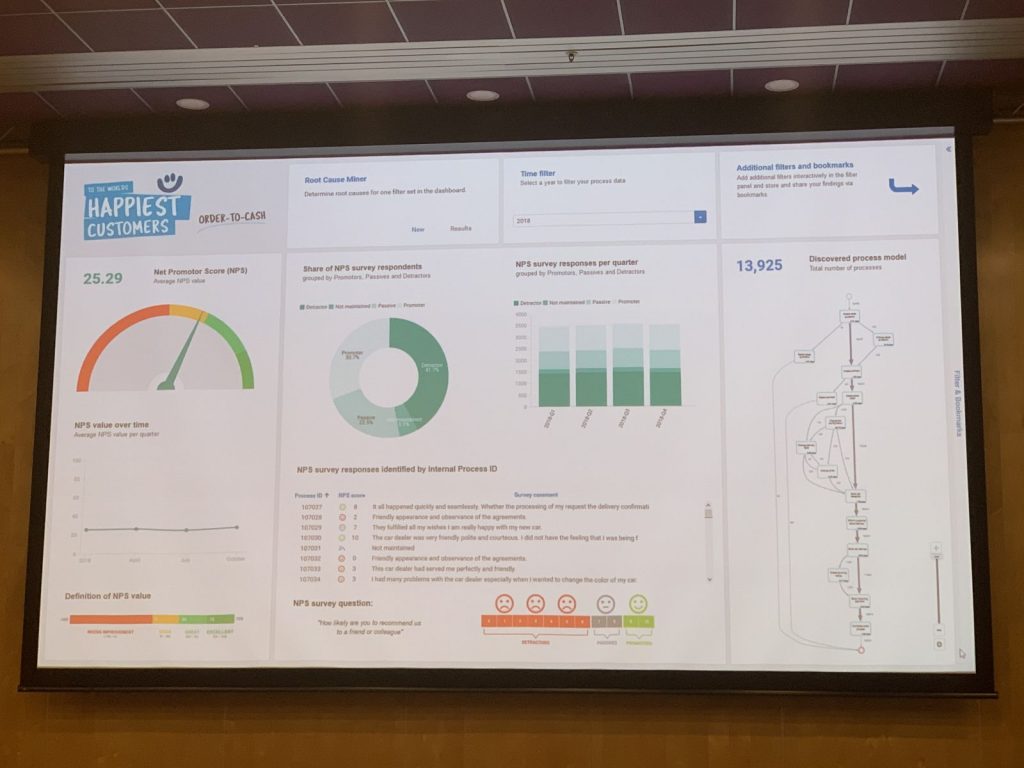 Interactive session "Talk & Show"
Three (existing) ways for easy content capturing: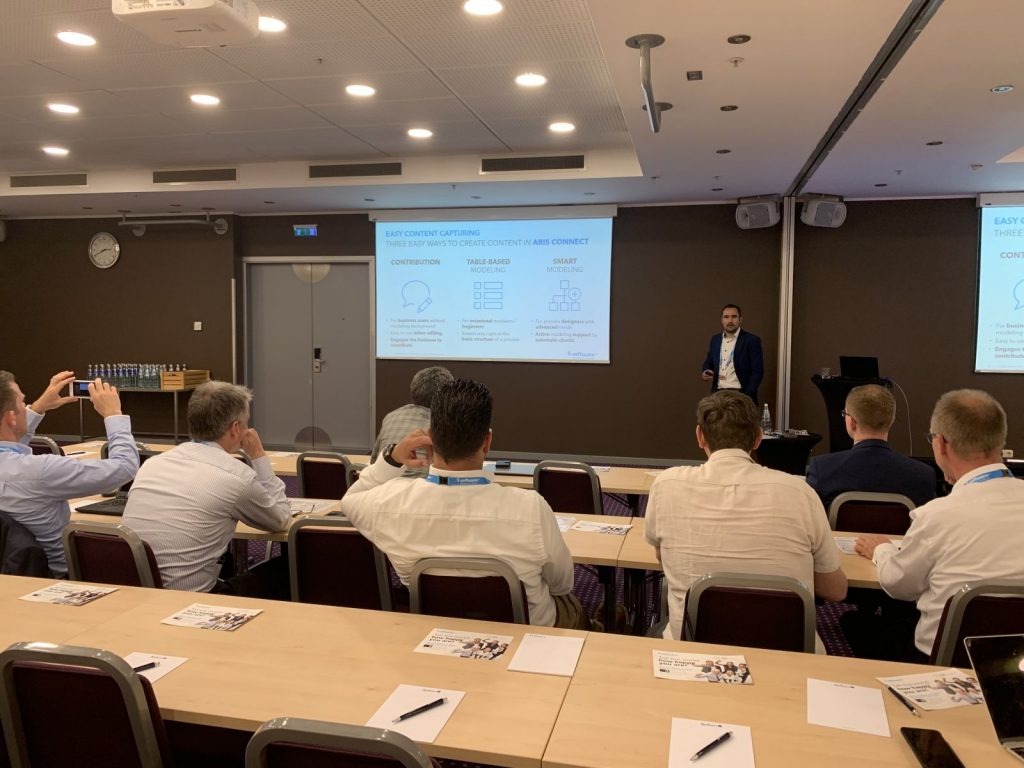 Role-based viewing with ARIS Connect:
Search results restricted to role

Filter restricted navigation through models
Photo of process owner in model overview
Favorites models
Take always: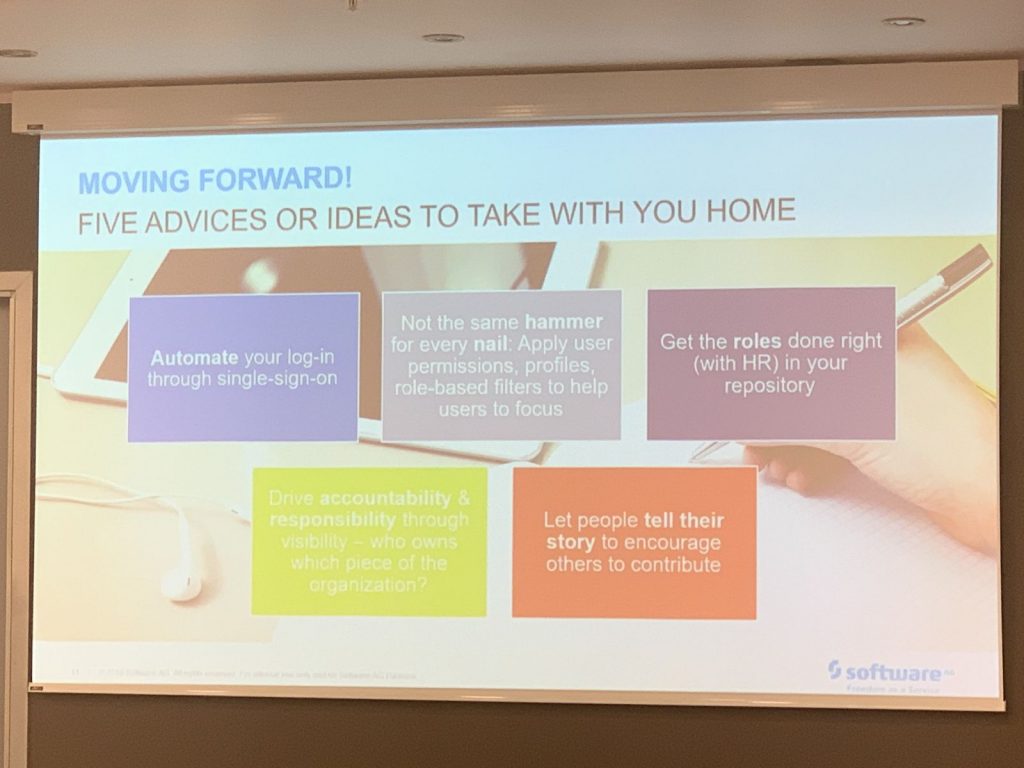 Driving LeanSixSigma with ARIS at Encevo
Great business project in which Purchase Order confirmation within 24hrs was increased from 13% to 77% using ARIS Process Performance Management.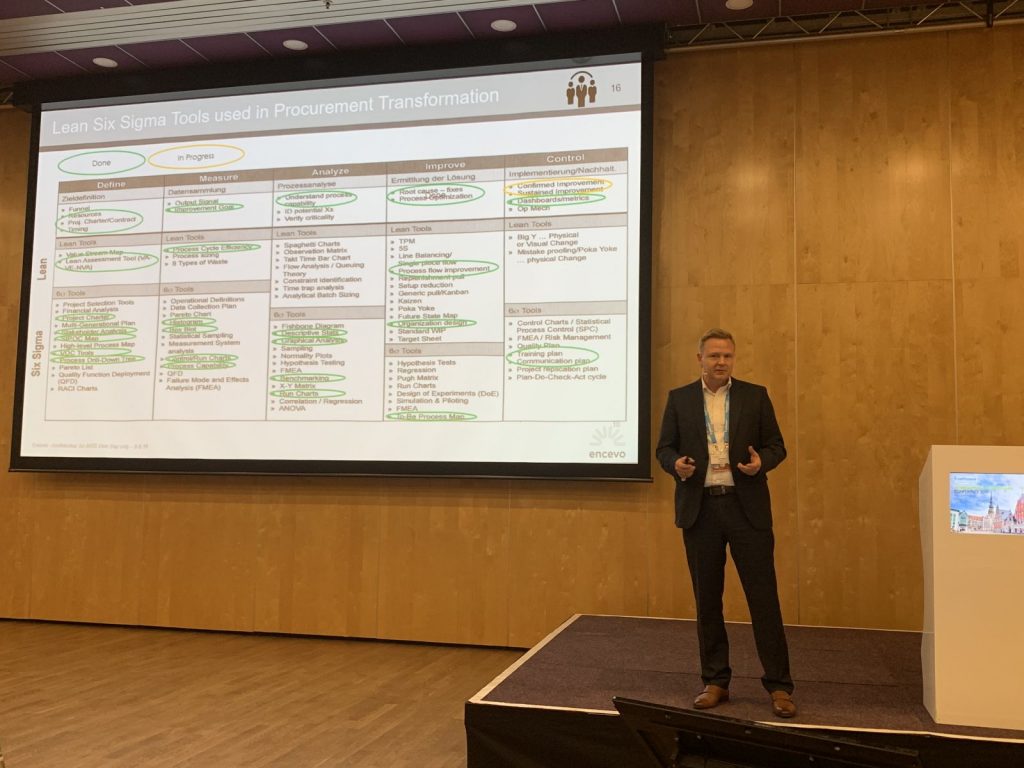 Evening event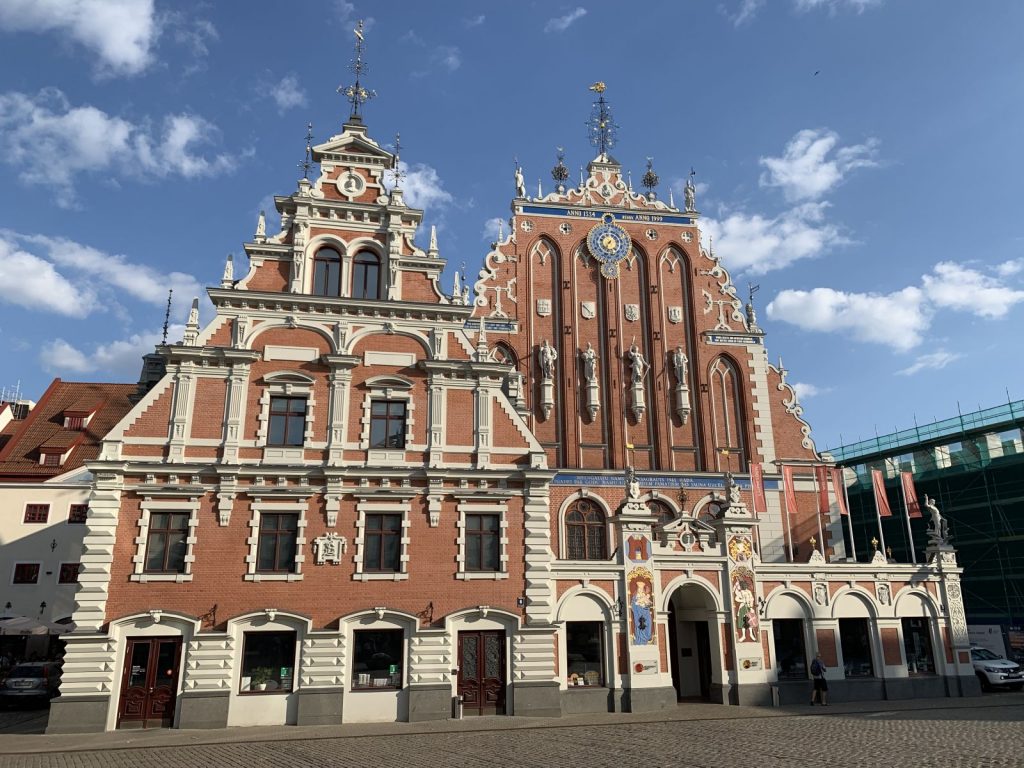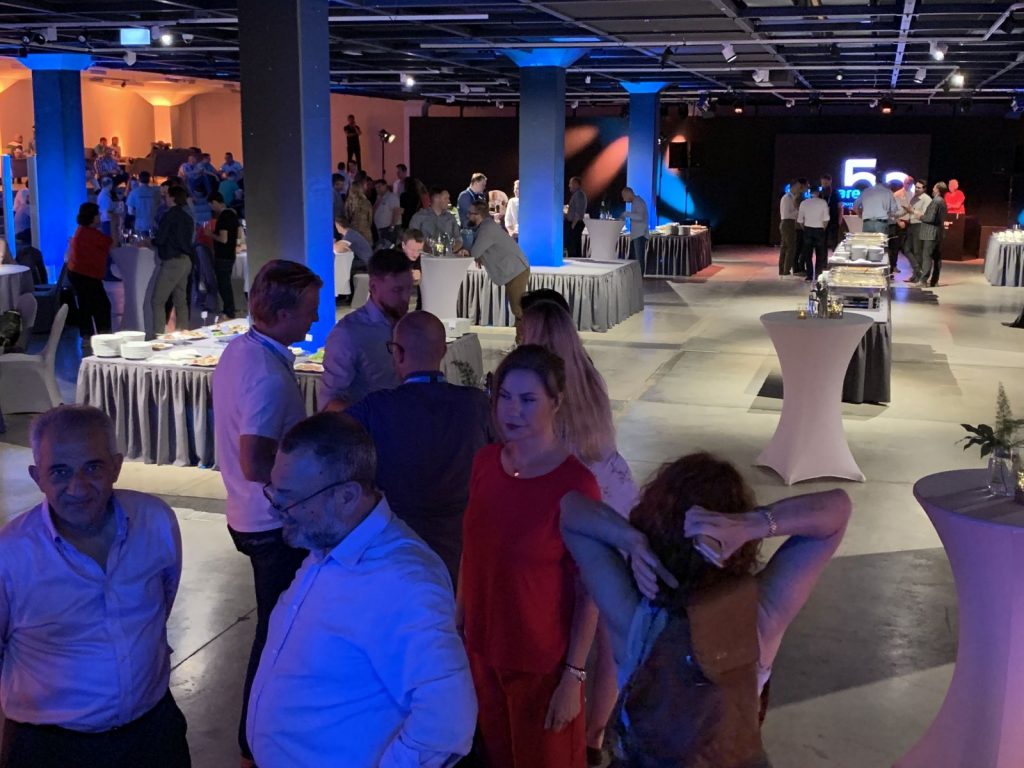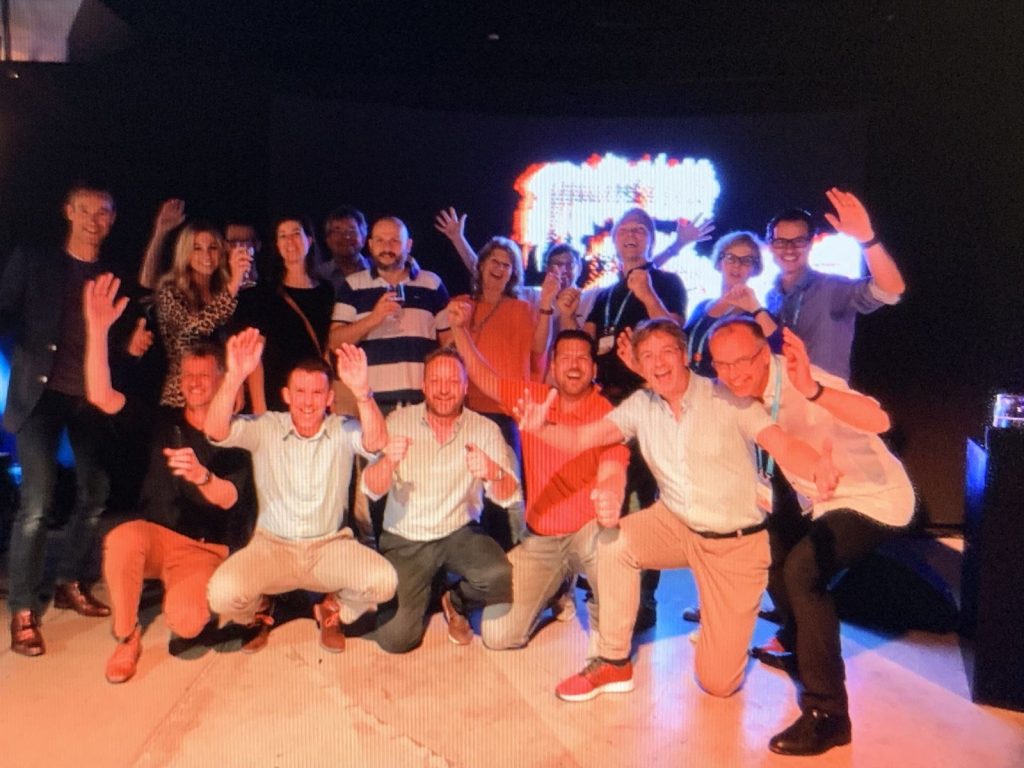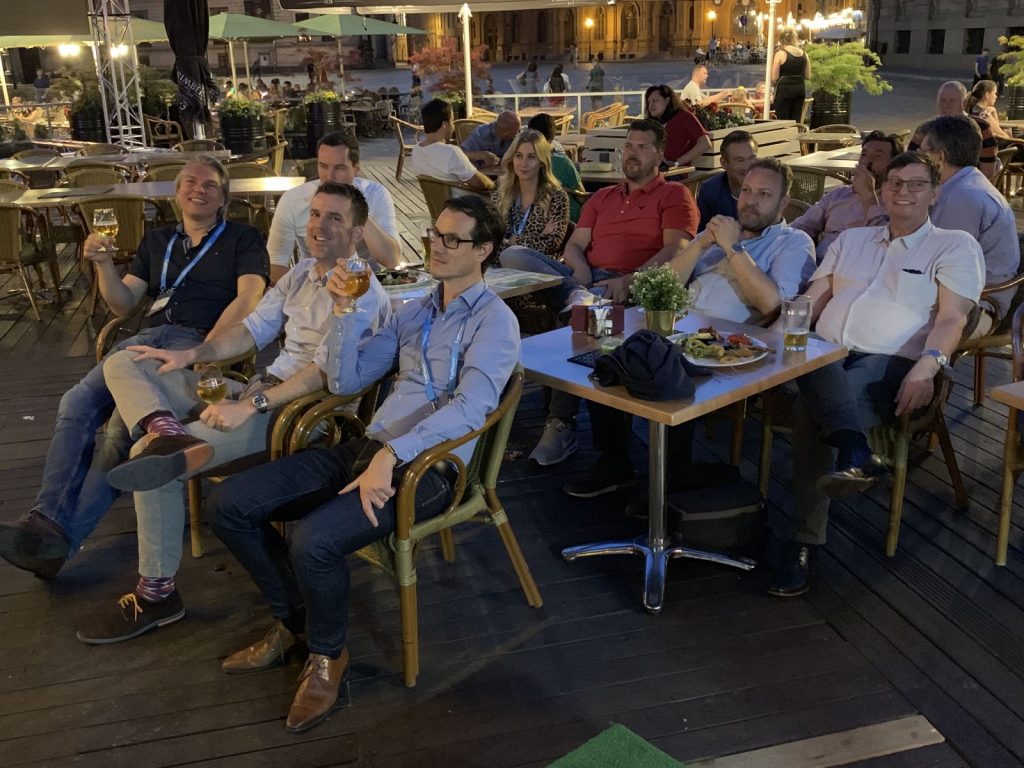 Day 3 (Friday 7 June)

ARIS @ Adidas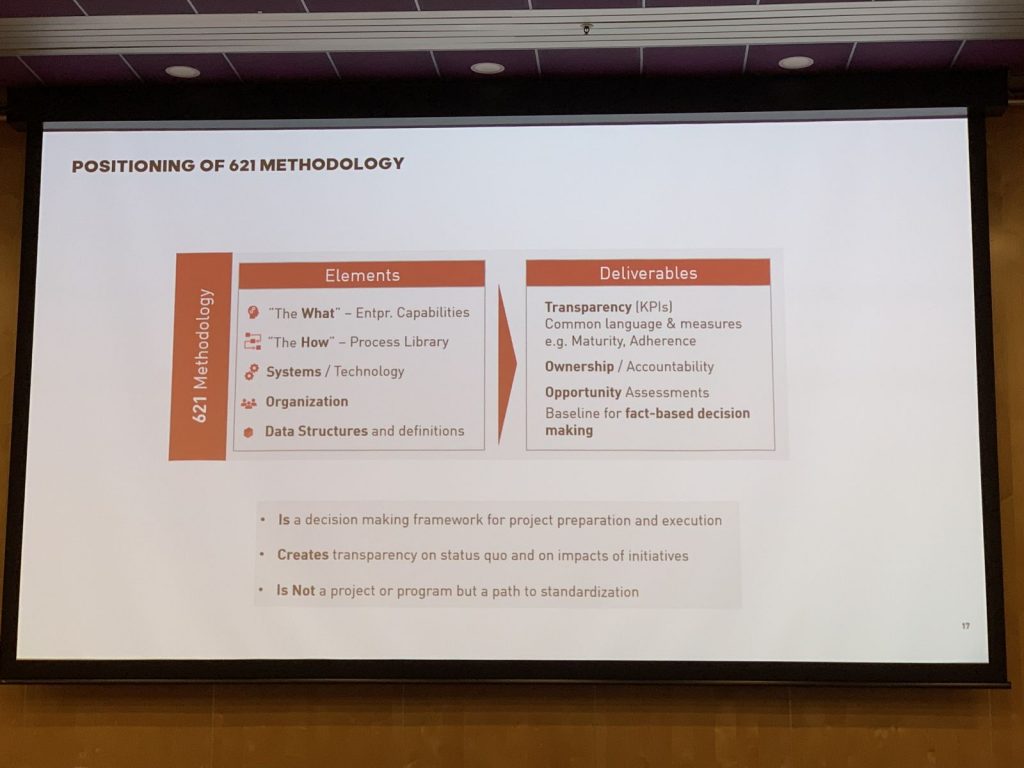 ARIS as strategic solution for GDPR at ING Bank
Great explanation how ING uses ARIS table modeling as well as ARCM to assess Record Of Processing Activities (ROPAs) and create Data Protection Impact Analyses.
ARIS apps
Tanguy Petre explains how the Luxembourg government created ARIS apps including SAP integration and GDPR.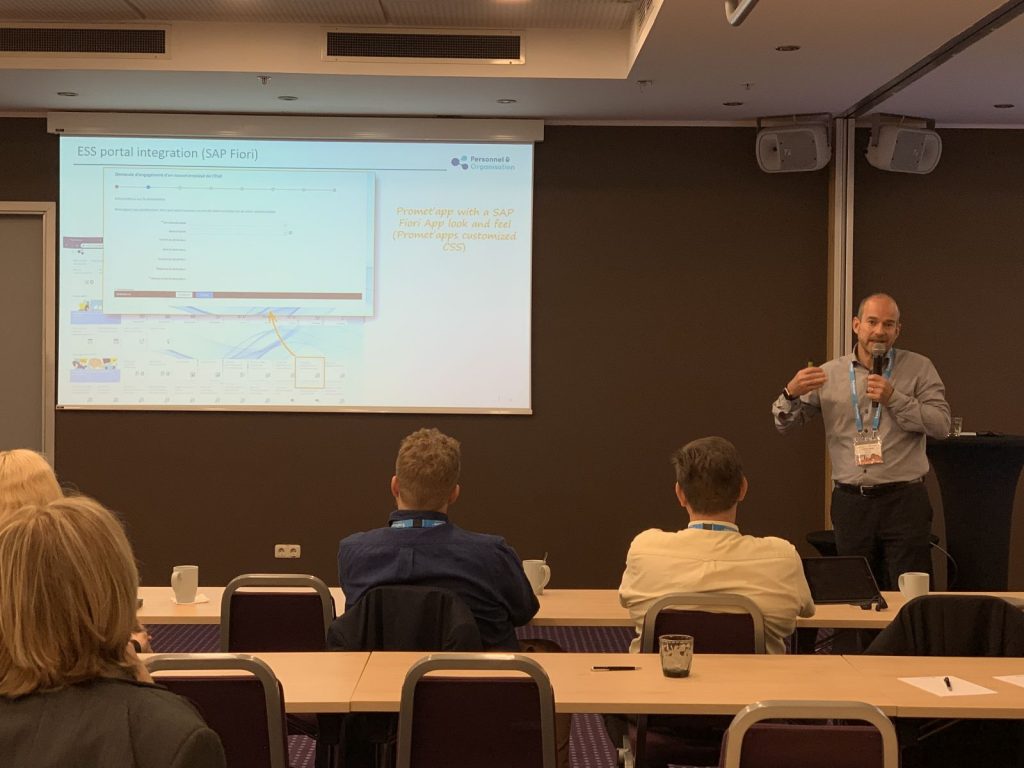 Paneldiscussion
Eric Roovers leads the discussion the current positioning of ARIS as a Enterprise Management System: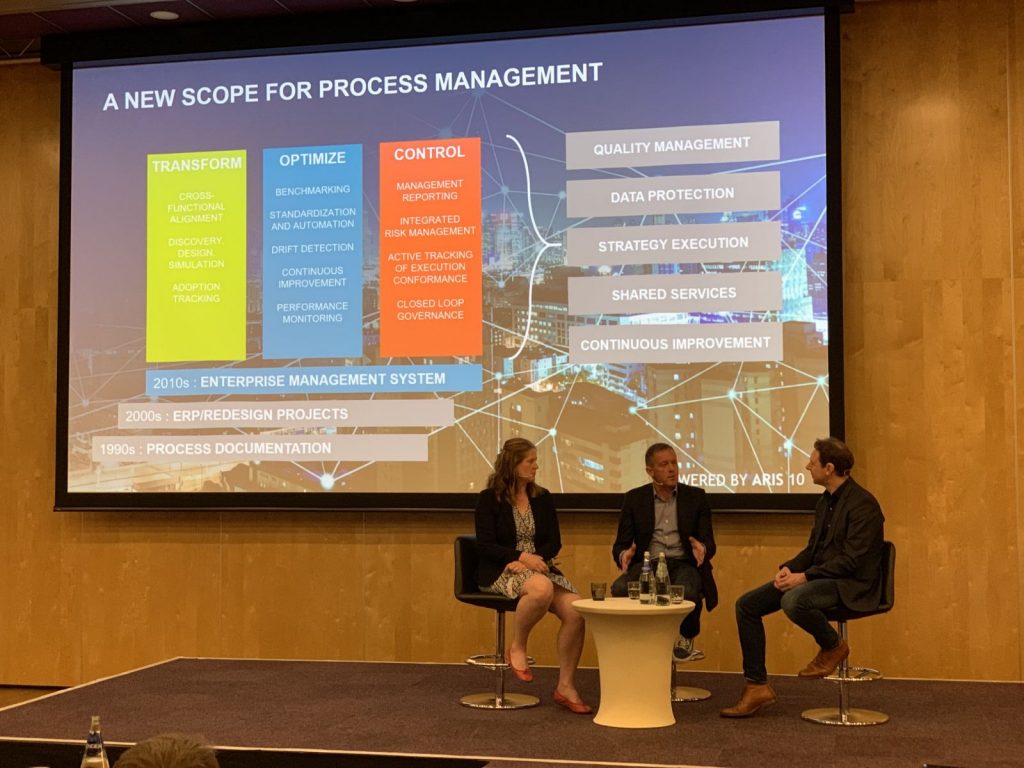 Written by: Mark Straathof
Would you like to receive the final version of this Live Blog in an email? Send this request via the form below.