bQuind main sponsor of Software AG's International User Groups Conference
From 15-19 June 2020, the Software AG International User Groups conference will be held at the The Hague Conference Centre New Babylon. The main goal of the IUG conference is to offer a platform for users to meet, learn and exchange. bQuind has decided to become main sponsor of this event and by that make the conference possible! It's an opportunity for us to position our solutions to all ARIS and Alfabet users. You can expect us to deliver one of the presentations and be present with a booth.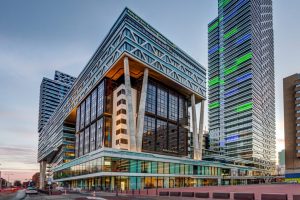 As every year, we will also organise an information drinks event for Dutch and Belgian participants, and write a live blog of the conference. Visit this website again during the next months, as we will publish our plans in more detail.
If you have not yet registered as participant of this event, please do so via this link. Looking forward to meet you at the conference!
If you can't wait and are interested in our latest solutions such as Process Release Management or API Management, then let's get in touch! Give us a call, or use the contact form below. We will be happy to discuss what bQuind can do for your organization.